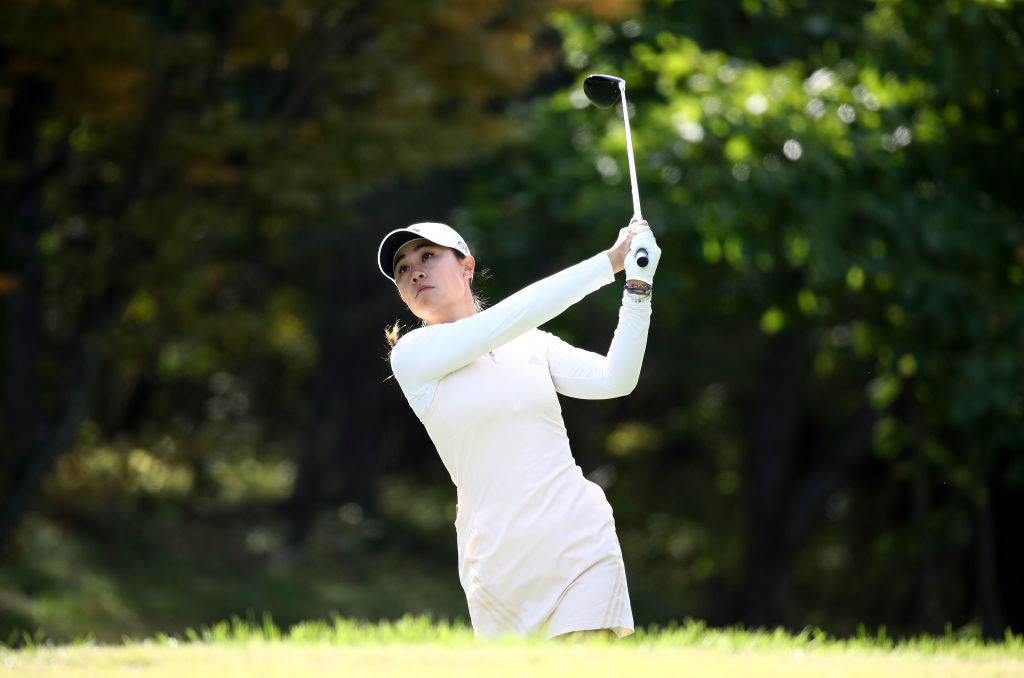 Danielle Kang Looks to Close Busy Year Strong
BELLEAIR, Fla. - Stale is how Danielle Kang would describe her year so far, but her 5-under 65 to open the Pelican Women's Championship presented by Konica Minolta and Raymond James was anything but. She carded seven total birdies with two bogeys on the 13th and 15th holes, feeling cool, calm, and collected around Pelican Golf Club, a course with which she isn't too familiar.
"It was just a very comfortable round," said Kang of her Thursday play. "I hit the ball well, made some mistakes here and there, but I had some really good shots. Made some really good swings. Had some good birdie opportunities and capitalized on them, and found out it was par 70 after the round. I don't know this golf course very well, to be quite frank because I didn't compete [here] last year. The golf course seems like each hole has its own defense, so I'm trying to play around them. I think just managing the golf course well is the key."
With a jam-packed calendar that included berths in the Tokyo Olympics and Solheim Cup, one would expect Kang's energy to be lacking. But the 29-year-old refuses to acknowledge any tiredness she may feel, choosing to instead focus on the competitive opportunities ahead, wanting to end her 2021 campaign with a bang.
"I have been playing a lot of golf," she said. "I have gone nonstop for weeks now. I went to my best friend's wedding and I was in Korea for a week. I went and saw a couple of my best friends in Korea. Just been a lot of moving, a lot of traveling. But that's what I have been doing for 10 years so I'm kind of used to it. Instead of complaining that I'm tired or that I need a break, I actually am just really excited to keep going and keep competing. It's just mind over matter, right? I'm really excited to play these last two weeks. I want to finish the season off strong."
Even though her expectations are lofty, Kang's focus remains solely on the shots in front of her this week and she doesn't want to get too high or too low with her emotions. While she isn't exactly satisfied with her efforts this year, a solid ending would taste sweet and maybe even bump up the rating of her year-long performance.
"I've kept saying for the last few months that it's a process, so I just have to keep trusting my process and work on what I need to work on," said Kang. "The greens are really tough. It is really grainy and there is a topcoat on it which makes the ball slide. So you just have to keep trusting your line and do the best you can. Somebody said give yourself a report card yesterday and I said probably a C+. I would have to give a plus because I've tried really hard and I've given a lot of effort. I haven't quit on anything. It has just been very stale. I think 2020 was so exciting. I just feel like I want something else."
Back to News