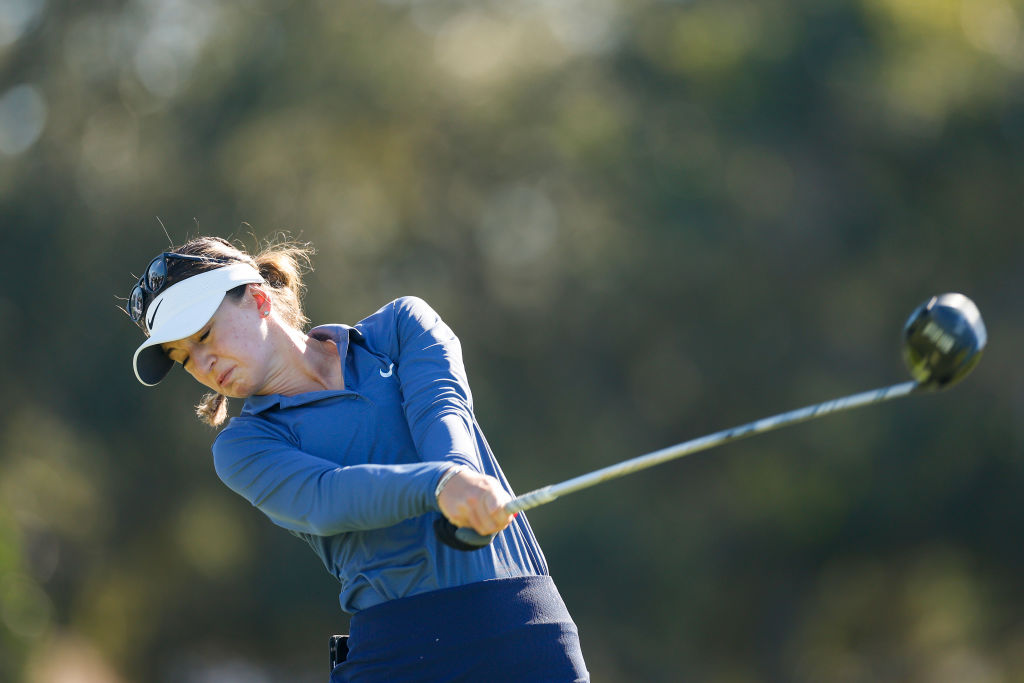 Ruffels is Ready and Raring To Go
By Jeff Babineau
BELLEAIR, Fla. – Gabriela Ruffels always was destined to make it onto the LPGA. She was a promising junior once she left tennis behind for golf, a standout at talent-rich USC, and won the 2019 U.S. Women's Amateur, the first young woman from Australia to do so.
Getting to the LPGA would take probably more time than she expected. She earned her way in style in 2023, however, as the top player on the developmental Epson Tour, earning her LPGA card for 2024.
She had fallen just short one year earlier, and did not attend the Q-Series. So it was back to work in the minor leagues. She thrived.
"I think it was a blessing in disguise, really," Ruffels said on Wednesday at Pelican Golf Club, where she will play this week's The ANNIKA driven by Gainbridge at Pelican on a sponsor's exemption. She played the event three years ago, as an amateur.
"I didn't kill it on the Epson Tour (in 2022), and I had a lot to learn," she said. "It was really about playing better. It ended up working out."
Ruffels not only learned to play better this season, but she learned how to win. She did so three times, filling her with great confidence for her rookie campaign ahead. Needing a high finish to clinch her LPGA with seven events still to play on the Epson schedule, she secured it with a victory at the Four Winds Invitational.
"I've learned so much this year. I've been grateful to have some LPGA opportunities this year as well. Just I guess learning from that level and learning about myself and learning now win and how to kind of go about it on that tour will prepare me really well for this tour."
She enjoys the Pelican golf course, which can be demanding. Ruffels said it reminds her a little of the courses at home, in Australia.
Back to News