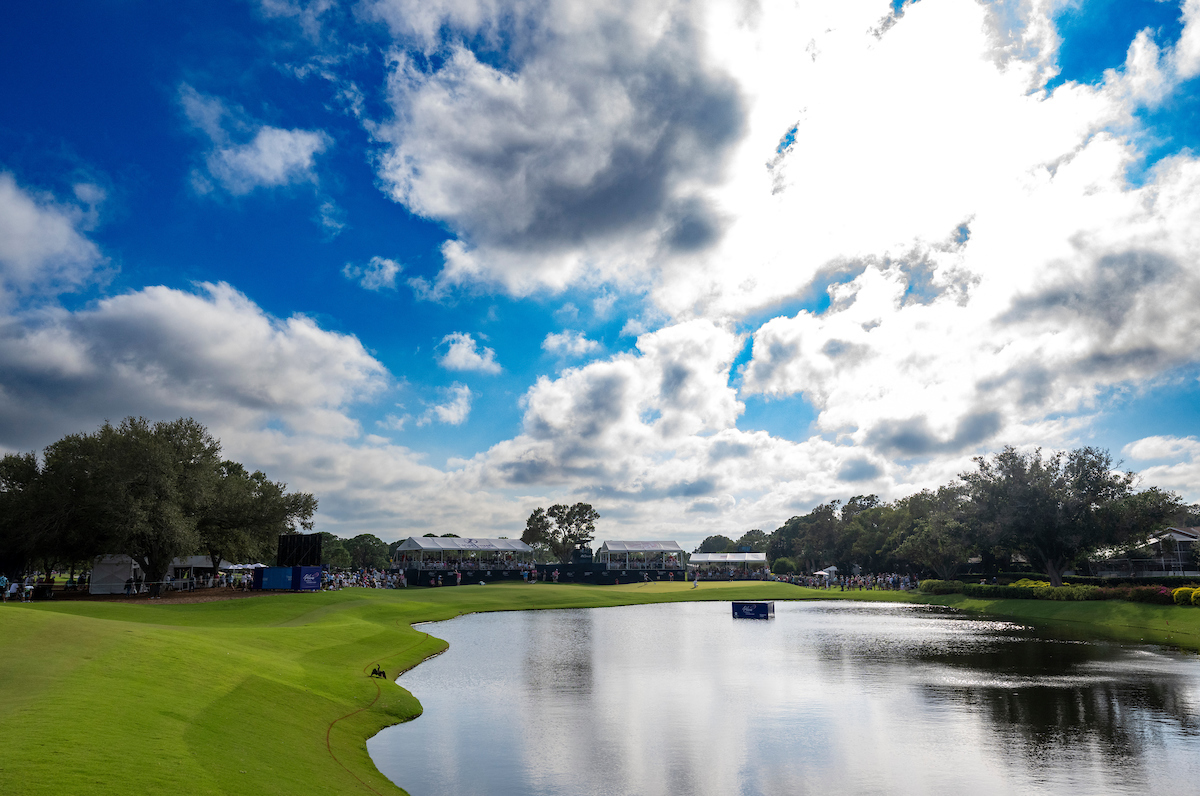 THERE'S NO PLACE QUITE LIKE PELICAN'S 12TH
By Jeff Babineau
BELLEAIR, Fla. - One hopping spot on Sunday at Pelican Golf Club during the final round of the Pelican Women's Championship was the par-3 12th hole, and with good reason: There was a whole lot going on there.
The Lightning Lounge is an upgraded ticket option that includes food and beverages, four hanging TVs, and a terrific view from seats and tables beneath cover behind the green – and the area was bustling on Sunday afternoon as the leaders made their way through. (It's also a great perch from which to watch players tee off at 13.)
The fans in the lounge cheered when Maria Fassi made birdie, and groaned as then-leader Lexi Thompson's approach pitched on the front of the green and painfully trickled off, down an embankment into water that fronts the green.
The Lightning Lounge was only one spot to be on the 12th. The tournament also has a Champions Club hospitality area, as well as a Hero Outpost, where military veterans can stop in, have a beverage, and watch the golf. Sunday's hole location at 12, tucked on the right side of the long and narrow green, was directly in front of the Hero Outpost. Active duty and military veterans were admitted free to the tournament all week, with three active Air Force airmen there to tend the flagstick on Friday, which was Veterans Day.
The tournament and the Lightning, the area's NHL club, have formed a terrific working relationship over the last two years.
"The Lightning have been so supportive of us," said Marci Doyle, executive director of the Pelican Women's Championship. "There were Lightning players out here yesterday (the team had a game Sunday night) and we do a lot of stuff at their games, as well. It's great that we can cross-promote."
Ally Ewing made a nice putt for birdie, walked to the corner of the hospitality area and handed off her golf ball to tiny fan Paislee Romack, a 6-year-old from nearby Clearwater. Thirty minutes later, young Paislee was still holding the ball, and still wearing a big grin. She plays golf, and said she planned to put the golf ball in her bag.
Who's her favorite player? "Nelly," she said, referring to Nelly Korda. Of course, Ally Ewing will now be right there, too.
Back to News